Hyaluronic Acid Dermal Fillers For Men in London
Hyaluronic Acid Dermal Fillers for Men at City Skin Clinic
Our dermal filler treatments are performed by experienced doctors who design treatments that take into account your face and are tailored to your unique goals. All our treatments are fully personalised to ensure that you get the most out of our hyaluronic acid dermal fillers. You can be confident of natural-looking results completely tailored to your appearance, lifestyle and goals. Our dermal fillers for men take into consideration differences in face shape, concerns and expectations that are specific to male clients. We provide:
Fully personalised treatments performed by experienced aesthetic doctors
Generous appointments and dedicated aftercare
Effective and subtle treatments that enhance and boost your appearance
Our Approach to Dermal Filler Treatments for Men
Hyaluronic acid is a natural sugar that is present in skin and other tissues. The hyaluronic acid that is used in dermal fillers is synthetised under sterile conditions in a laboratory. It contributes to maintaining the hydration and structure of your skin. This moisture and volume is lost as we age and thus our skin becomes drier, thinner and less pliable. We use hyaluronic acid in the form of clear gel fillers to help restore this structure and hydration to your face. Dermal fillers also smooth wrinkles and can even be used sculpt, augment and enhance your facial features.
We use Juvéderm® hyaluronic acid dermal fillers for most of our dermal filler treatments either in the form of Juvederm Ultra, VOLIFT or VOLUMA. Our Juvederm hyaluronic acid fillers are excellent for sculpting and defining the cheeks, chin, jawline and nose as well as to elevate the brows and lift the mid or lower face. Additionally we provide hyaluronic acid lip fillers using Juvederm ultra or the longer lasting Juvederm VOLBELLA that are specifically designed to lift, define and enhance male lips.
For under eye circles, bags and hollows we use Teosyal Rednesity II specialist tear trough fillers alone or in combination with Juvederm cheek fillers to refresh the undereye area.
If you need help to hydrate and moisturise your skin, we also provide Profhilo injectable moisturiser. These injections as well as stimulate collagen and elastin production. Hence they are excellent for thin or lax skin to give a plumper and more radiant complexion.
What Makes Us Different?
At City Skin Clinic, we provide personalised treatments and dedicated aftercare. Thus we have a very high satisfaction rate and reputation for delivering safe and effective high-quality care that is fully personalised to each and every client's needs. If you want to learn more about our hyaluronic acid filler injections for men in London, you can book your bespoke consultation online today.
Book Your Hyaluronic Acid Dermal Fillers Treatment Online
Fully tailored treatments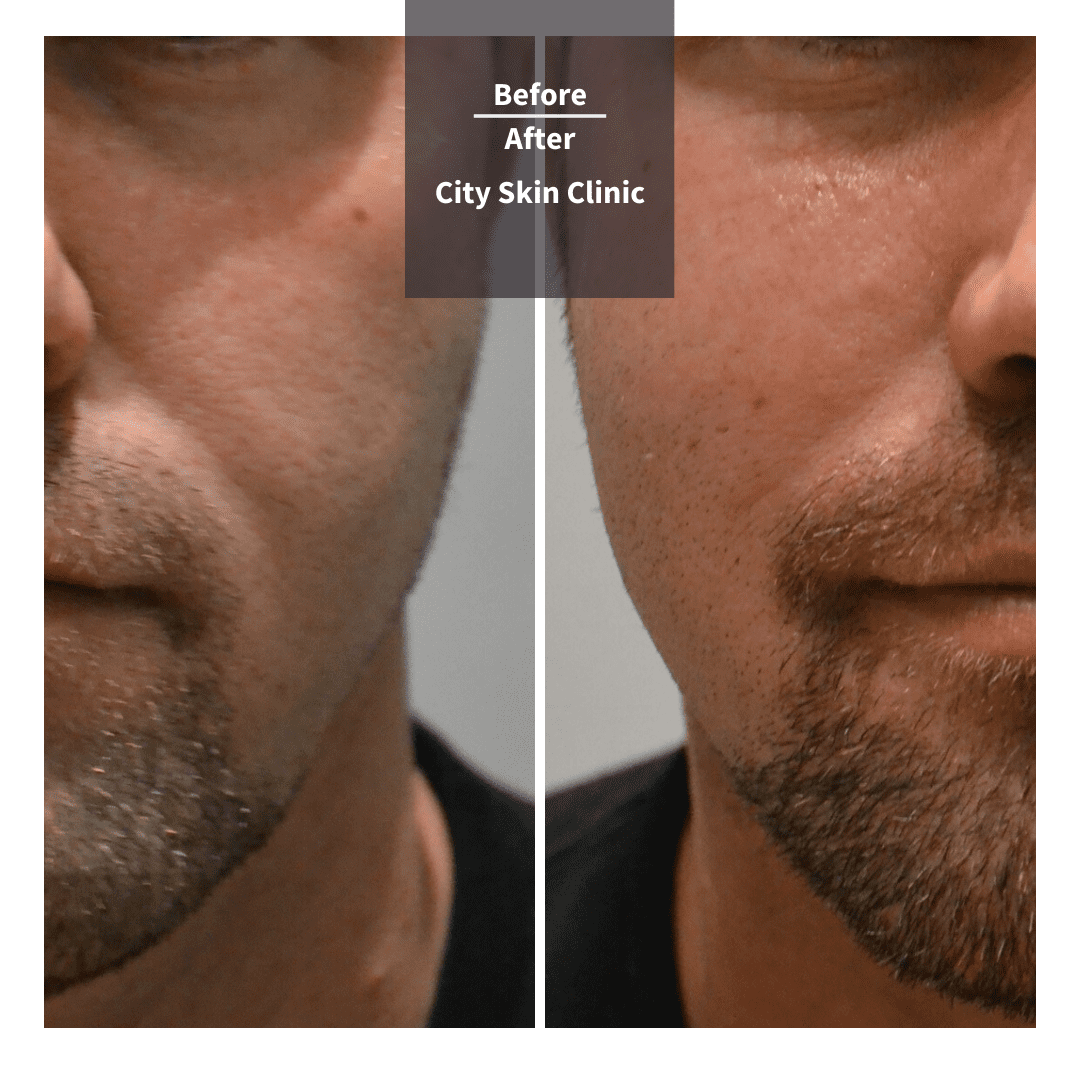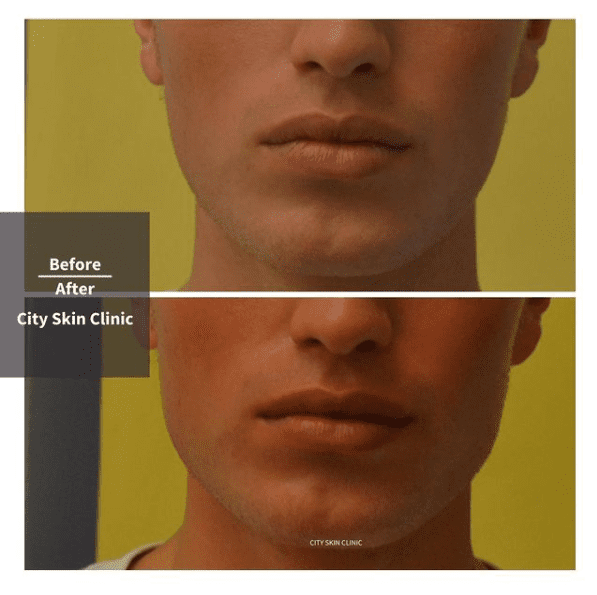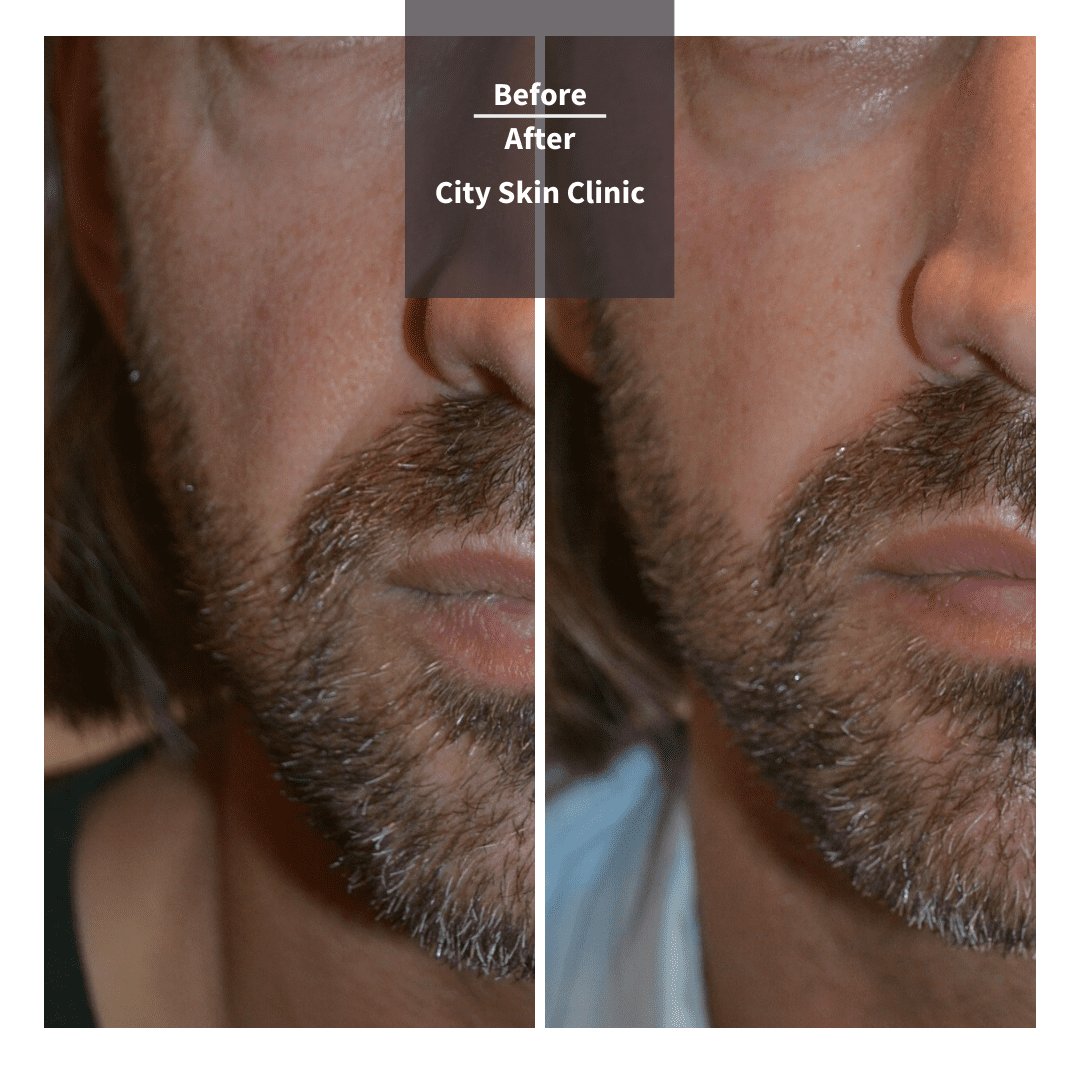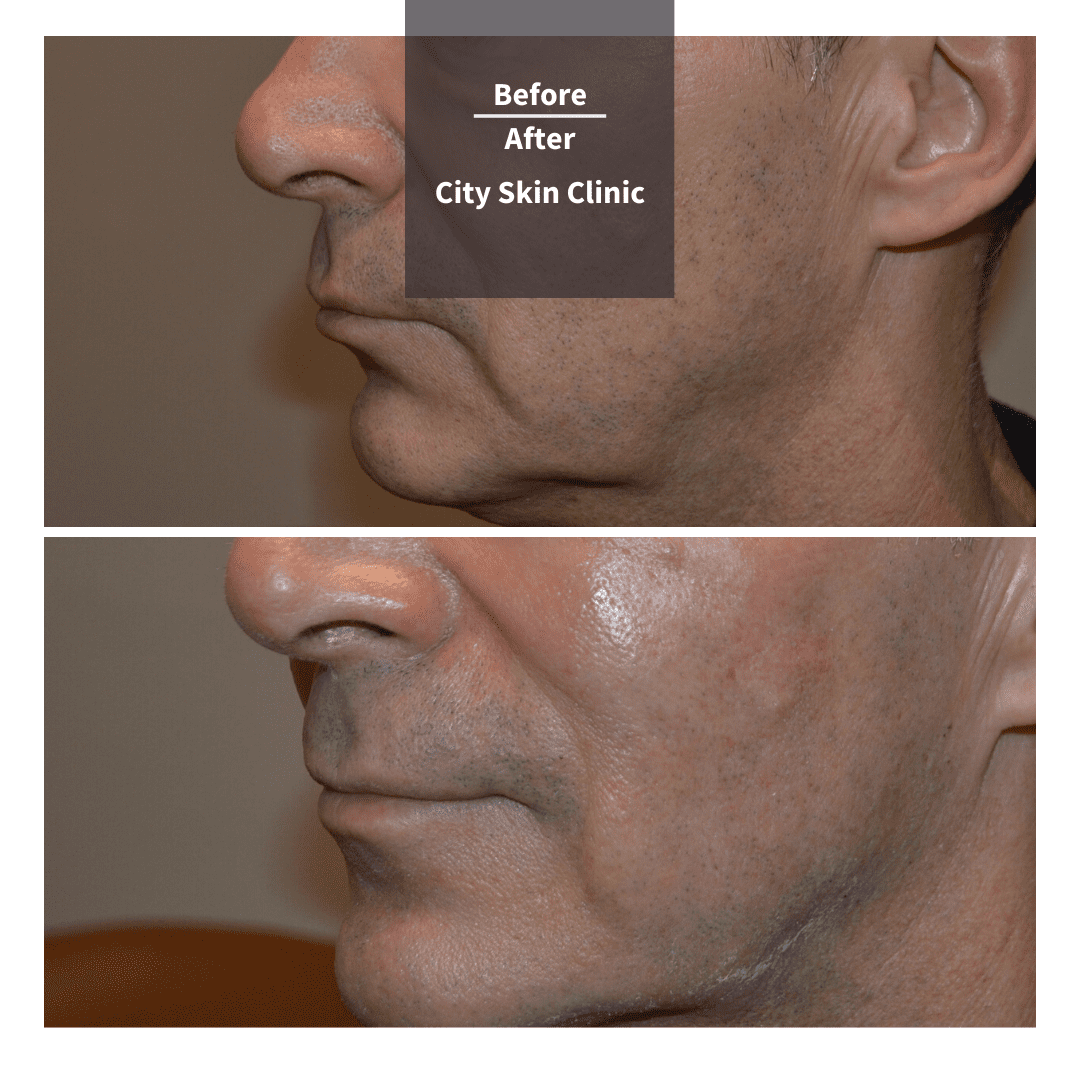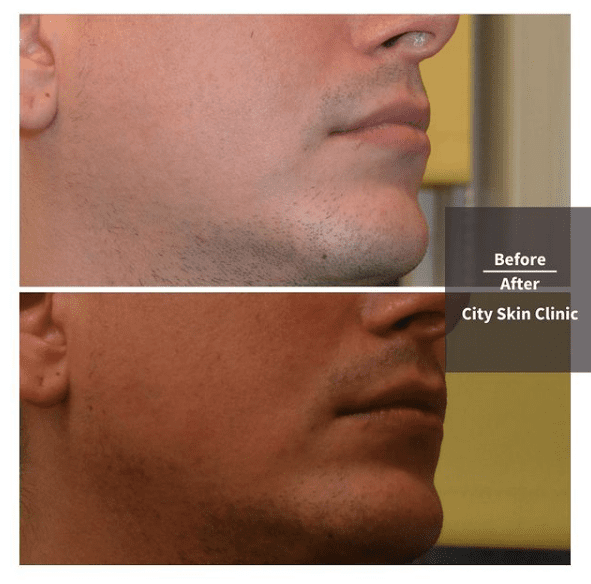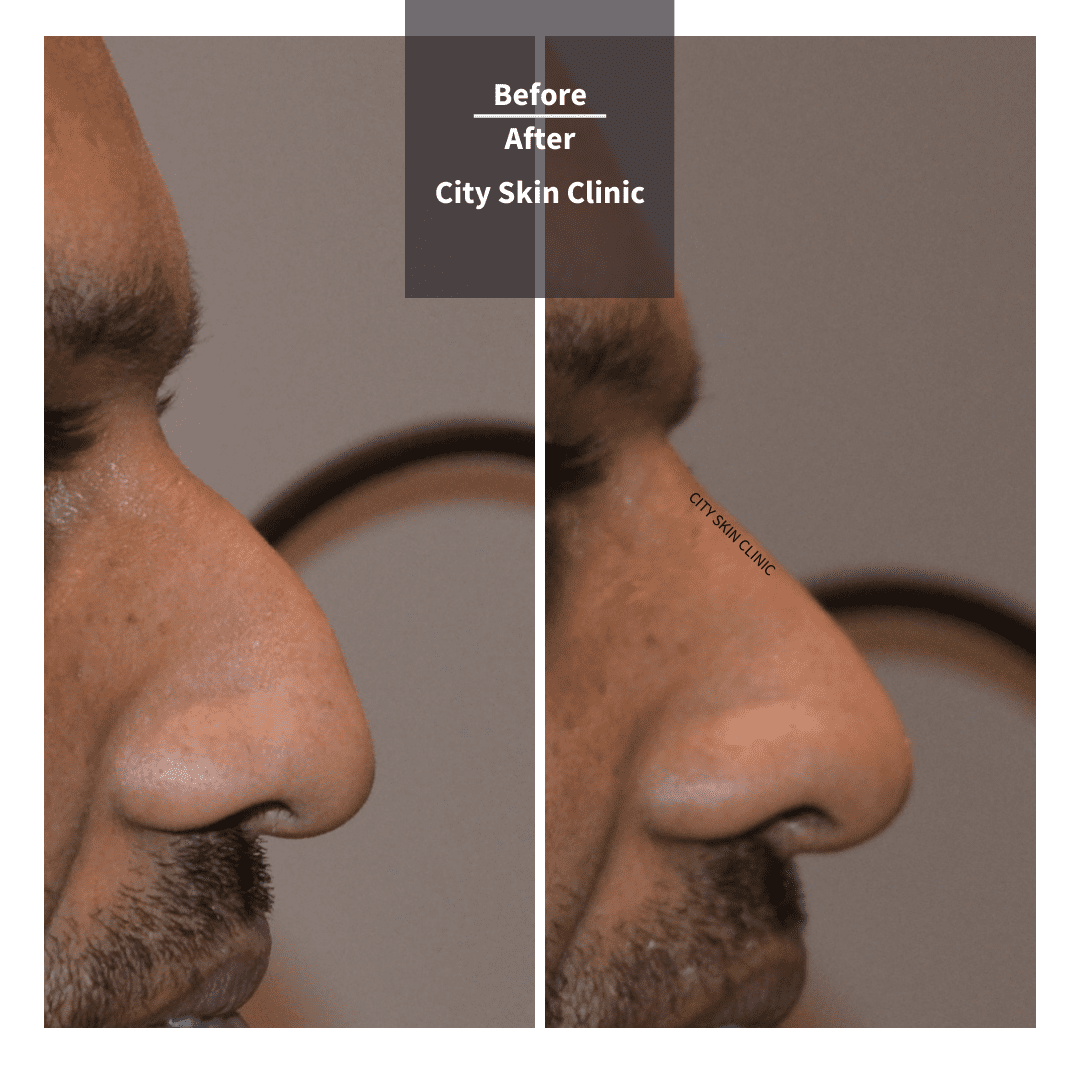 Consultation
£30
We will design a safe, appropriate and fully tailored treatment plan for you. The fee is deducted from the cost of treatment undertaken on the same day.
Facial rejuvenation with 1ml Juvederm Advanced Vycross range (VOLUMA/VOLABELLA/VOLIFT)
£450
Premium longer lasting dermal fillers to enhance the face, treat lines and wrinkles and augment your features. Each additional 1ml administered at the same appointment will be charged at £400. Please visit our hyaluronic acid dermal fillers page for further info.
Facial rejuvenation with 1ml Juvederm Ultra
£350
Dermal fillers for the treatment of wrinkles and deep folds such as marionette lines, moderate nose to mouth (nasolabial) lines, brow lift and deep frown lines. Can also be used to enhance mid and lower face. Each additional 1ml administered at the same appointment will be charged at £300. Please visit our hyaluronic acid dermal fillers page for further info.
Lip enhancement with hyaluronic acid dermal fillers
£300-£450
Reshape, enhance and even out lips. We personalise every treatment to achieve a subtle natural looking result. Please visit our lip fillers page for further info.
Cheek or chin enhancement with 1ml Juvederm Volux filler
£550
Specifically designed for use in the lower face, Juvederm Volux can sculpt, contour and define the jawline and/or chin. Lasts up to 24 months. Each additional 1ml administered at the same appointment will be charged at £500.
Non-surgical Rhinoplasty
From £650
This is a highly bespoke treatment. Our expert doctor will design a correction to suit your requirements and overall face shape. Prices are dependent on the type of filler and amount required. Please visit our non surgical rhinoplasty page for more info.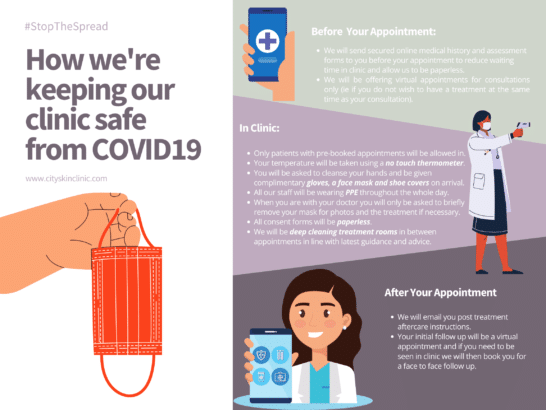 I am completely ecstatic with the results and already have recommend her services to all my friends. She has a way to make you feel at ease! And I think the fact she administered local anaesthetic so it's was 100% PAIN FREE was a definite plus for me.
The service provided at city skin clinic is superb! Can't recommend enough!
I wasn't sure about the treatment I wanted to have, and Dr. Amel explained everything to me, she made me feel super comfortable and the results were amazing. I highly recommend her if you want natural results and a professional service.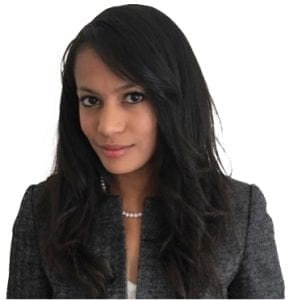 Dr. Ibrahim and her doctors have advanced skills, training and experience in dermal fillers procedures and are committed to achieving the best outcomes for their patients. As a result, they take great pride in the positive outcomes of the many satisfied visitors to City Skin Clinic.
Book Your Hyaluronic Acid Dermal Fillers Treatment Online
Fully tailored treatments by expert aesthetic doctors in London