City Skin Clinic
Personalised Online Prescription Skincare Clinic
Who We Are
I am passionate about skincare and wanted to promote a personalised and evidence-based approach to beauty. That's why I founded City Skin Clinic. Through our online skin clinic, we deliver personalised prescription skincare to treat acne, skin ageing, melasma and hyperpigmentation. Through this service we offer high quality products delivered to your home with skincare protocols designed to address your individual needs and skin concerns. We also provide ongoing advice and monitoring throughout your treatment journey.
Our Personalised Online Prescription Skincare Clinic
At City Skin Clinic we aim to promote safe and effective skincare treatments for acne, hyperpigmentation and skin ageing. We use our website, blog and social media to deliver accurate information about skin health and beauty. Moreover, we provide a service that celebrates diversity and is inclusive. That's why our online skin clinic only provides treatments that work for every one. As a result, we're really proud that our clients represent different genders, ethnicities and ages.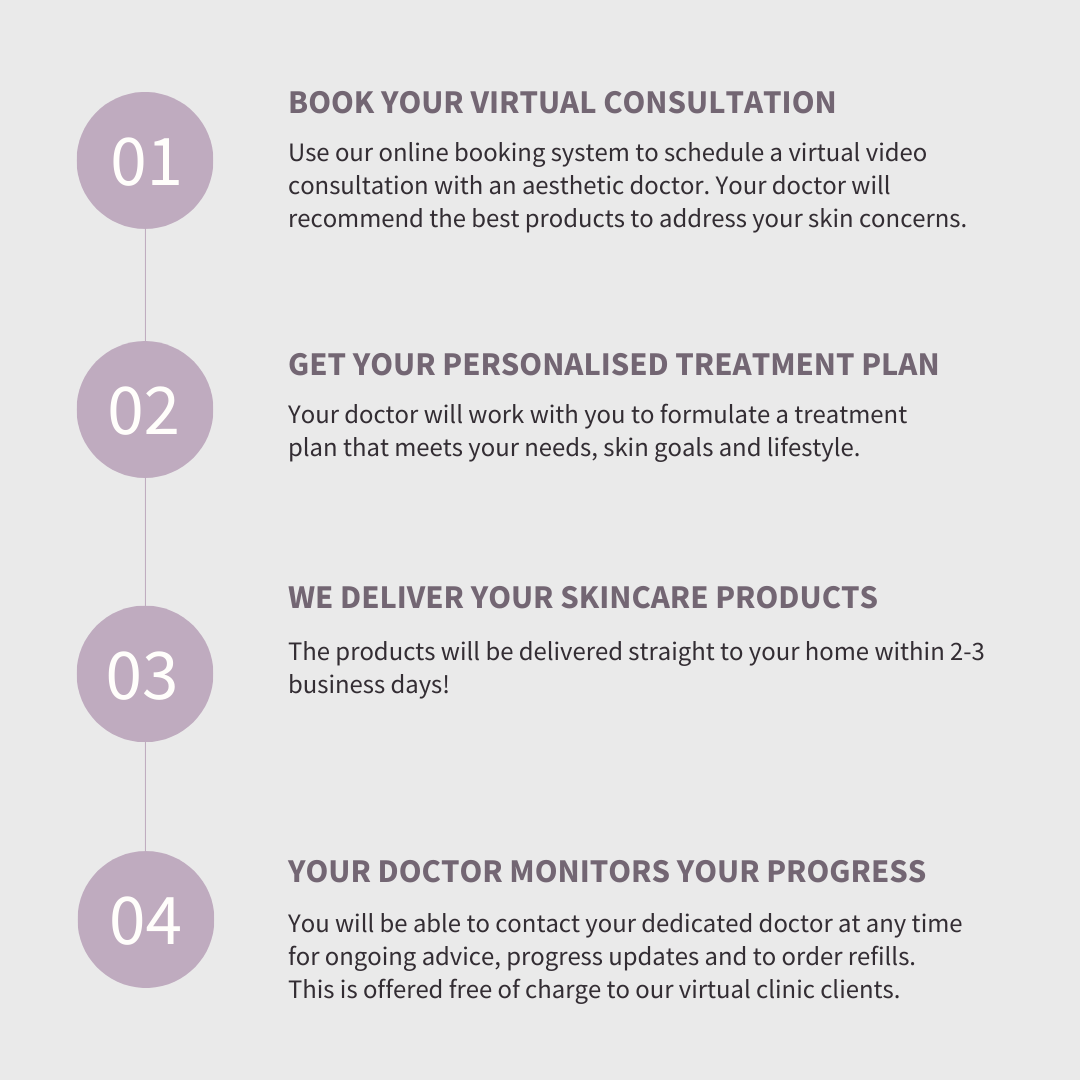 Our Expertise
As a medical doctor, I believe that the best results are achieved when you are involved in decision-making. Therefore, I ensure that skincare treatments are always tailored to each of our clients at City Skin Clinic. I am also a huge advocate of taking care you through your whole skincare journey. That's why we offer personalised protocols and ongoing aftercare.
My passion for integrating health and beauty comes from my background as an academic and medical doctor. In addition, I have a life-long commitment to promoting wider and more inclusive definition of beauty. I studied Medicine at Imperial College London and completed core surgical training in London. I was also one of the youngest people to gain membership to the Royal College of Surgeons. In addition to skin health and aesthetics, my interest is in facial reconstruction and academic surgery. Ultimately, this led me to undertake a PhD in regenerative medicine to improve treatments for children born with facial deformities.
At City Skin Clinic, we want to help you achieve the best results through personalised skincare plans and doctor-led care at our Online Skin Clinic. Your journey to great skin starts here!
Dr Amel Ibrahim
Our Mission
We aim to introduce an integrated approach to skin health and beauty. As a result, we provide completely personalised skincare treatments to target your concerns and skin goals.
Our Vision
Our vision is to put our clients in full control of their skincare journey by promoting a more personalised approach to skincare that delivers safe and effective results.
Our Online Clinic
We offer all our clients in-depth video consultations with an aesthetic doctor who will listen to your concerns and create a treatment plan that addresses your goals and lifestyle. Your doctor will continue to provide follow up, advice and monitoring at no additional cost.
Our Culture
We encourage awareness of good skincare and skin health through our website, blog and social media. Similarly, we strive to empower clients in our virtual skin clinic to take control of their skincare journey.