Lip enhancement with lip fillers at City Skin Clinic
We provide high quality natural looking lip enhancement using premium lip fillers London. The treatment is personalised to your face and aesthetic goals. Through this we create beautifully defined and shaped lips that look and feel natural. To achieve this we only use premium Juvederm or Belotero for our lip fillers London treatments.
What are lip fillers?
At City Skin Clinic, we only use hyaluronic acid dermal fillers. These lip fillers are sterile, colourless gels made of synthetic hyaluronic acid. Hyaluronic acid is a naturally-occurring substance found in our skin. This is what gives our skin its hydration, elasticity and of course a plump appearance. Hence our doctors use lip injections to subtly and gently enhance the shape and volume of lips. Since dermal fillers are really versatile, we also use them to treat lines, folds and volume loss.
Which type of lip filler is used for lip enhancement at City Skin Clinic?
Dermal fillers come in a number of different thicknesses and formulations. As such, what you use depends on the aim of treatment. For the lips we use fillers from Belotero or Juvederm. Juvederm ULTRA and BELOTERO are shorter lasting soft fillers which allow subtle lip enhancement. The Juvederm VOLBELLA range provides longer lasting lip enhancement that is soft and natural looking. All of these fillers have a long-standing safety profile. They have also been in the market for a very long time and are FDA approved. Additionally, they are temporary and dissolvable. For smoker's lines, we use Teosyal RHA as this type of filler delivers excellent results in highly mobile areas of the face.
Which part of the lip can be enhanced with lip fillers?
Lip enhancement is a hugely popular treatment. This is because they can be used to enhance the lip in many different ways:
Lip outline: create definition, increase lip width and reduce lipstick feathering/bleeding.
Lip volume: augment the body of the upper and lower lip to enhance volume for fuller lips.
Cupids bow: adds definition and contouring as well as lift the lip.
Corners of the mouth: lift lines to give a more youthful and happier look.
Philtrum ridges: filling the columns from the upper lip towards the nose lifts the lip.
Vertical lines ("smokers' lines): smooth out and eliminate.
What happens during a consultation for lip fillers at City Skin Clinic?
City Skin Clinic is renowned for providing natural looking lip enhancement in London. You will have a detailed consultation with one of our expert doctors. During this, your doctor will assess your medical history and face shape. She will then work with you to design a personalised treatment plan. After that, if you want to proceed, she will go through the consent form with you. The treatment can be done on the same day as the consultation if there are no medical contraindications.
What does the treatment involve?
Before the treatment: We cleanse the face and use a sterile solution to prep the area for lip injection. Then we either apply a numbing cream or use injections (your choice). This ensures that your lips are numb to avoid discomfort.
The procedure: lip filler will be injected at in and around your lips by your doctor. This allows us to create the definition, lift, shape and volume desired. Your doctor will then gently massage your lips. This ensures that the filler is evenly distributed for a smooth result. At different points during the procedure, you will be able to see how the treatment is going. In addition, you will be able to ask any questions you would like throughout.
After the treatment: Your doctor will give you written instructions about what to do after your lip augmentation. The results of the enhancement are visible immediately. However, they will appear slightly bigger than what they settle down in a few days.
The Leading Dermal Lip Fillers and Lip Enhancement Clinic in London
City Skin Clinic is the premier clinic Londoners trust for natural looking lip filler treatments. Our lip enhancement treatment is designed based on your needs and individual beauty goals. Choose City Skin Clinic for:
Natural looking lip enhancement by expert doctors
Personalised treatments
Dedicated follow-up & aftercare
Numbing injection or numbing cream provided for comfort
Ready for fuller, defined and natural looking lips? Book an appointment online today with one of our expert doctors for lip fillers near me in London.
Book Your Expert Lip Enhancement Online
Fully tailored to suit your overall lip and face shape for fuller and more defined natural looking lips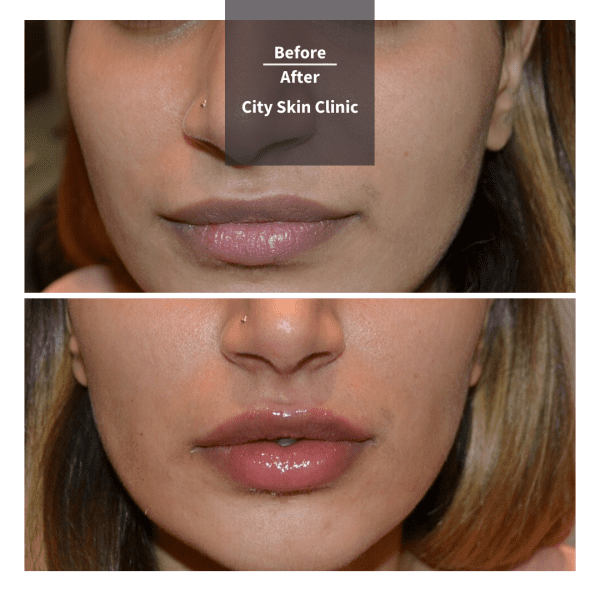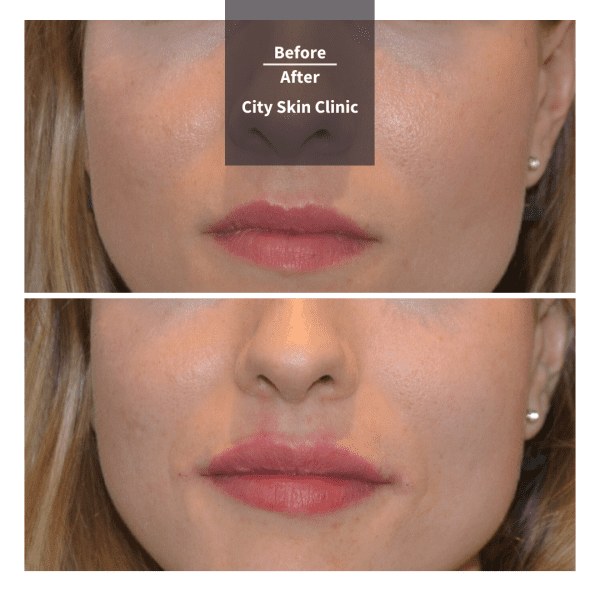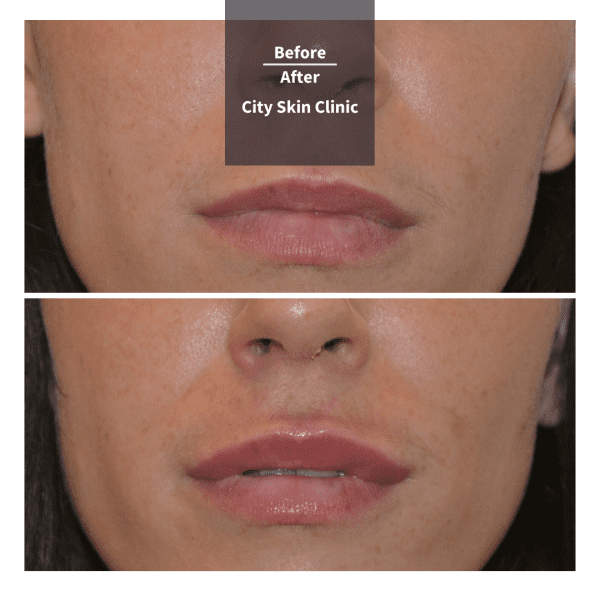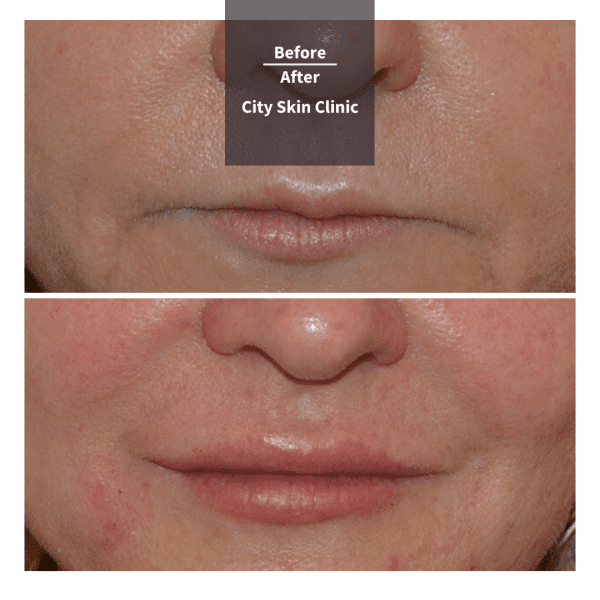 Consultation
£30
One of our expert doctors will undertake a detailed assessment of your face and requirements to design a personalised plan for your lip augmentation in London and ensure that it is appropriate and medically safe. The consultation fee is deducted from the cost of treatments undertaken at the same time as the consultation.
Lip enhancement with one syringe (0.5 ml) of Juvederm Ultra Smile
£250
0.5 ml is perfect for small top-ups and correction of asymmetry.
Lip enhancement with one syringe (0.6 ml) of Belotero Shape OR Contour
£300
Great for subtle shape or volume.
Lip enhancement with Juvederm Ultra lip filler (1ML)
£350
This is enough to achieve a natural-looking enhancement of the shape and volume of the lips.
Lip enhancement with Juvederm VOLBELLA (1ML)
£450
Longer lasting natural looking and feeling lip enhancement with Juvederm VOLBELLA (Advanced Vycross range)
LIP ENHANCEMENT WITH BELOTERO SHAPE & CONTOUR (1.2ML)
£450
Soft and integrative dermal filler for natural looking and feeling results.
Add on: Anti-wrinkle injection for downturned corners of the mouth
£100
This treatment relaxes the muscles that pull down on the mouth to give lines and a downturned appearance. Fee is £100 if added on at the same time to any lip enhancement treatment.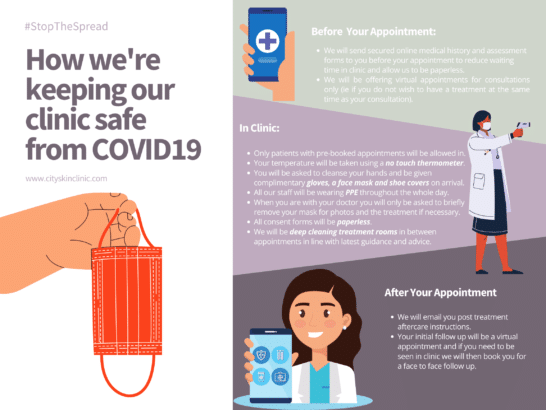 I got my lips done for the first time by Dr. Ibrahim. I didn't feel nervous at all as she was very good at explaining the whole procedure and took her time to go through everything with me. She genuinely cares about her clients happiness, which is what all services should provide.
Excellent service from Dr. Ibrahim. Friendly and reassuring, understood exactly what I was asking for. I particularly appreciated the attention she gave to explaining the procedure, expectations and aftercare. First timers, or any one with reservations, I highly recommend going to this lovely lady!
Dr. Ibrahim took time to get to know me and understand the look I was trying to achieve, while giving me realistic expectations. I am overjoyed with my results! 5* I would definitely recommend Dr. Ibrahim at the City Skin Clinic - I fully intend on going back for further treatments.
Dr. Ibrahim's precision and attention to detail, has meant I now have both full and natural looking lips. I was very nervous but she calmed my nerves and I enjoyed being a part of the process of creating the lips I wanted. Thank you.

Book Your Expert Lip Enhancement Online
Fully tailored to suit your overall lip and face shape for fuller and more defined natural looking lips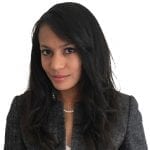 Dr. Ibrahim and her expert doctors are renowned for the quality of their dermal lip fillers treatments. They draw on their surgical training and background in aesthetic medicine to apply a holistic approach to achieve natural looking lip enhancement.