Obagi Hydrate Moisturizer
Obagi Hydrate Moisturizer uses innovative technologies and naturally-derived ingredients to provide instant and long-lasting hydration and moisture. These dermatologist-tested moisturizers are hypoallergenic, non-irritating, and designed for a variety of skin types to help enhance your skin's smoothness.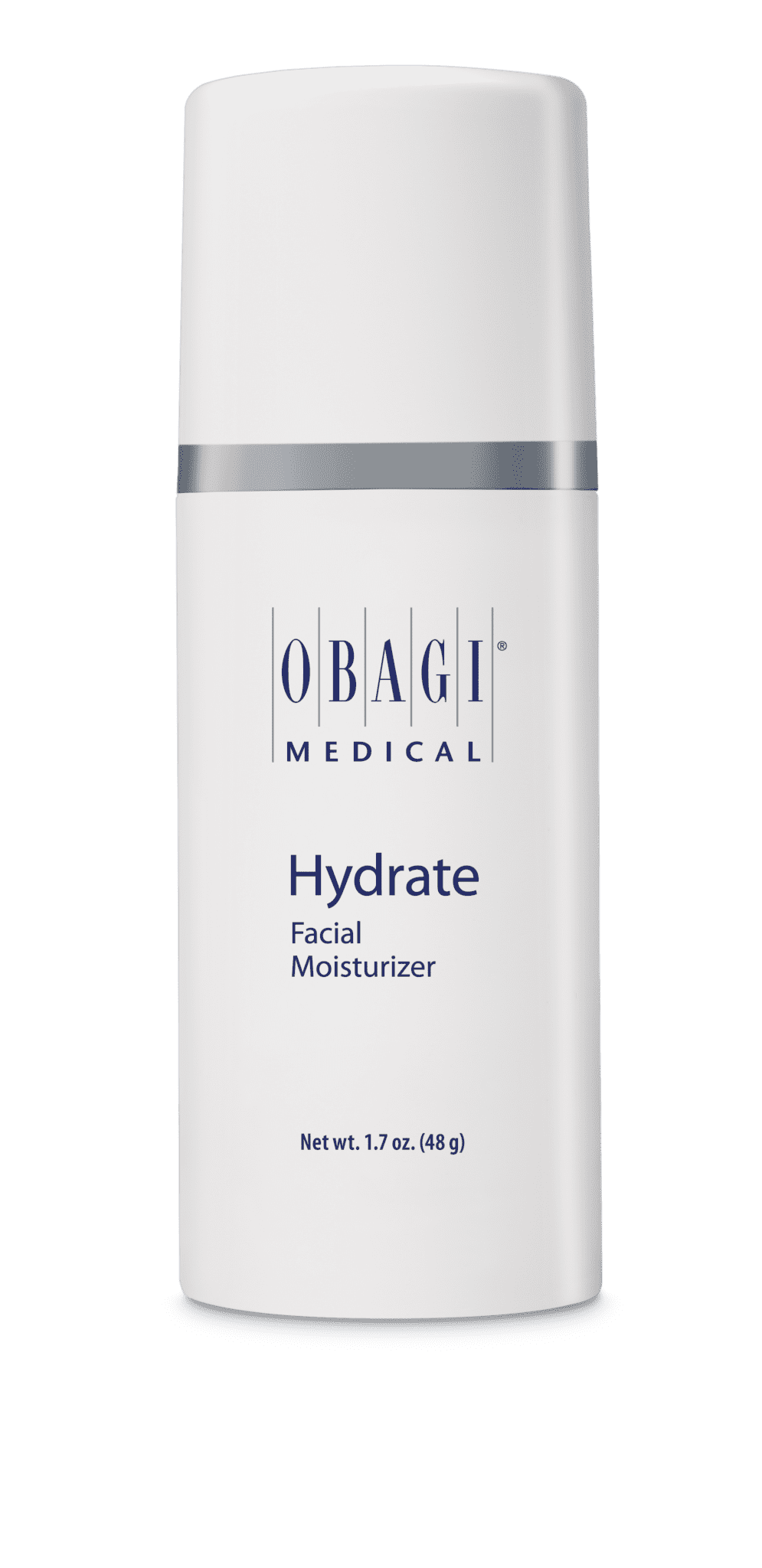 Innovative Hydromanil Technology To Deliver Long-lasting Moisture
The Obagi Hydrate moisturizer contains innovative Hydromanil technology. This has been clinically proven to improve the moisture content of the skin. Hydromanil, is naturally derived from tara seed and delivers dual moisturising action:
Immediate moisturization to reduce water loss and hold water on the surface of your skin
Gradual moisture delivery that retains water and continuously releases active moisturising compounds within your skin
Head to our virtual skin clinic to learn more about our full range of Obagi skincare treatments.
OBAGI SKINCARE PRICES (DELIVERY TO UK ONLY)
CONSULTATION£30

Our expert doctor will design a bespoke Obagi Skincare program for you to follow. The cost of the consultation will be deducted from any skincare purchase.

OBAGI HYDRATE MOISTURISER (48G)£65
Duration of effect
3-4 Months