Contact Us
Contact us for more information about our treatments
How our online clinic works
We are an online skincare clinic. To access our virtual clinic, simply book a consultation with one of our doctors. They will create a personalised skincare plan to address your concerns and needs. The products are delivered straight to your home. Your doctor will also monitor your treatment and offer any advice or help you need to ensure you get the most out of your products. We believe in giving control to our customers so we offer transparent pricing and high quality products. We don't waste your time with gimmicky formulations or subscription plans. You only purchase the products you want and only reorder when you are ready.
Booking with us is easy, just click the Book Appointment button to schedule your virtual consultation.
Please note we only take online bookings for appointments as that's what most of our clients prefer and we charge a £30 consultation fee which is taken off the cost of any treatment performed on the same day as the consultation.
For further information on our services please contact us at City Skin Clinic by emailing hello@cityskinclinic.com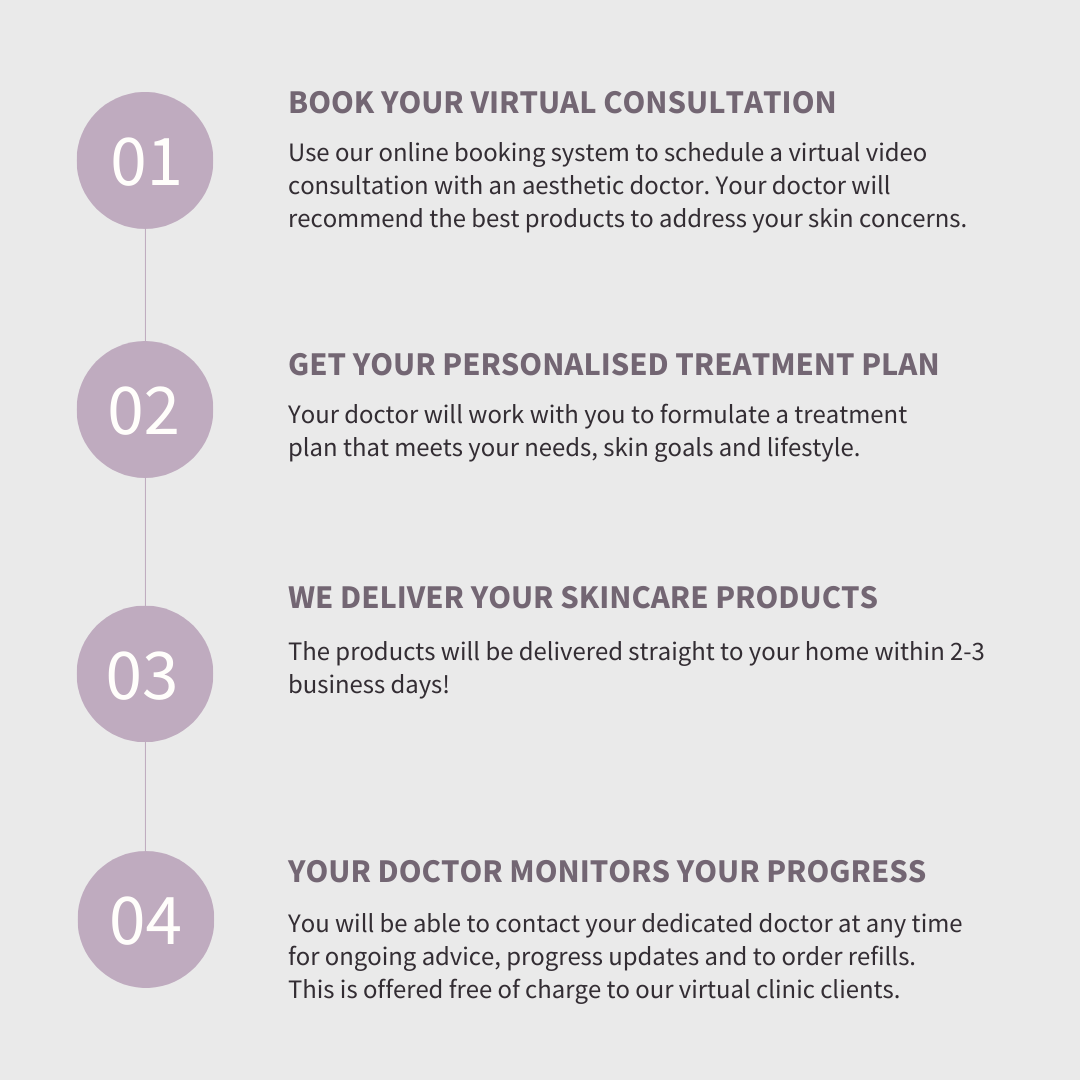 Our Mission
We aim to introduce an integrated approach to skin health and beauty. As a result, we provide completely personalised skincare treatments to target your concerns and skin goals.
Our Vision
Our vision is to put our clients in full control of their skincare journey by promoting a more personalised approach to skincare that delivers safe and effective results.
Our Online Clinic
We offer all our clients in-depth video consultations with an aesthetic doctor who will listen to your concerns and create a treatment plan that addresses your goals and lifestyle. Your doctor will continue to provide follow up, advice and monitoring at no additional cost.
Our Culture
We encourage awareness of good skincare and skin health through our website, blog and social media. Similarly, we strive to empower clients in our virtual skin clinic to take control of their skincare journey.