Jawline Reshaping & Chin Enhancement with Juvederm Volux in London
Non-Surgical Jawline Reshaping & Chin Enhancement with Juvederm VOLUX London
Our personalised injectable Juvederm Volux London treatments offer a quick and safe way to reshape the jawline, enhance and augment the chin in order to lift the lower face and balance your profile. This is a highly personalised treatment which can be used to:
Improve definition and contour of the lower face
Lift a sagging lower face and jawline
Provide balance to your overall face
Our doctors also use Juvederm VOLUX hyaluronic acid dermal fillers to help contour, lift, sculpt and define the lower face and jawline. These fillers may be placed along the jawline and in the chin to achieve this effect. They can also compliment the effect of cheek and midface fillers depending on your unique needs. Our Juvederm VOLUX London treatments will not only provide a lift but also increase the definition and shape of the jaw and chin.
Depending on your particular face shape, concerns and desired outcomes; your jawline reshaping may also require Botox injections or cheek dermal fillers or a combination of these treatments. Our experienced aesthetic doctors will work with you to design a personalised treatment plan which takes into account your treatment goals, face shape and lifestyle to provide an enhanced and natural-looking result.
Non-surgical jawline reshaping & chin enhancement with VOLUX at City Skin Clinic
We use VOLUX hyaluronic acid dermal fillers either alone or with Botox injections to lift, define and enhance the appearance of the lower face. You can expect from us:
Personalised treatments performed by experienced doctors
Natural looking results that enhance and compliment your own beauty
Premium products and specialist techniques
Detailed consultation & dedicated aftercare
Longer lasting results for up to 18-24 months
Which products do you use for non-surgical jawline reshaping & chin enhancement?
We use Juvederm VOLUX advanced dermal fillers which are thick and longer lasting (up to 18-24 months) hyaluronic acid dermal fillers specifically designed for use in the jawline and chin areas. We can also provide jawline reshaping and chin enhancement with Juvederm ultra 4 fillers which lasts up to 6 months or the Juvederm Vycross range (Voluma and Volift) which last up to 12 months. Our doctors can also compliment the effects of the hyaluronic acid fillers with Botox® anti-wrinkle muscle relaxing injections for square jaw reduction and smoothing the chin or sculpting and lifting the neck. For more information about the different products we use at City Skin Clinic, please visit our products page.
What makes City Skin Clinic different
We provide fully personalised treatments that are performed by experienced aesthetic doctors to provide effective and natural looking results. Our detailed consultations, generous appointment times and dedicated aftercare ensure that we are able to support the needs of all our clients and allow us to deliver a high level of quality and safety. Book an appointment online today for personalised  Juvederm VOLUX London dermal filler treatments.
Book your consultation for VOLUX dermal filler treatments in London
Let one of our doctors design a fully personalised treatment plan for you.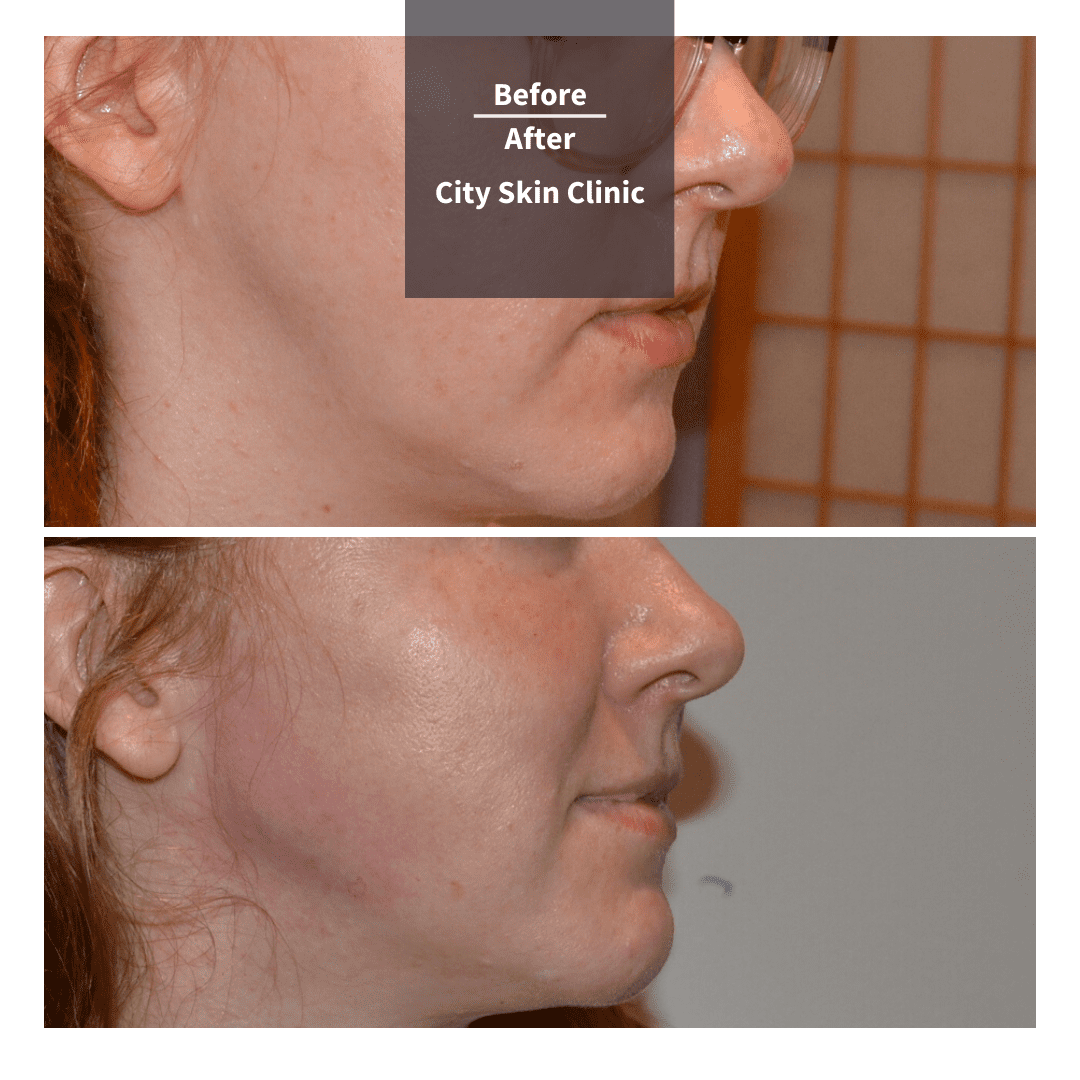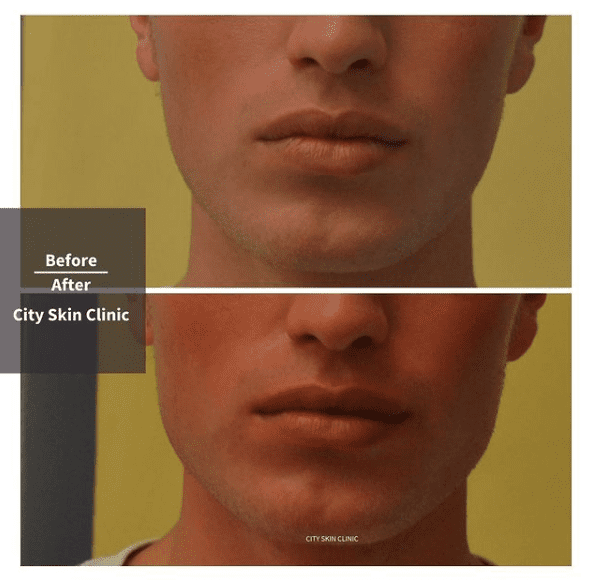 Consultation
£30
Our doctor will design a personalised treatment plan is appropriate and safe. The cost of the consultation will be deducted from treatments administered at the same appointment.
Jawline shaping and/or Chin Enhancement with 1ml Juvederm VOLUX Filler
£550
Each additional 1ml syringe administered at the same appointment is charged at £500.
My experience with City Skin Clinic was perfect. I was made to feel comfortable and relaxed throughout the whole procedure. And I am very pleased with the work she carried out, as it is just what I wanted. I felt so good straight after and have no regrets. I Look forward to my next treatment!
I just wanted to say that it's the best filler I've ever had and I'm really pleased with the result now it's settled down it's fabulous. You took lots of time and looked at the shape and size of everything and I really appreciated that level of care and attention. Very happy customer, will be back in the new year, if not before!
Book an Appointment Online
Book an appointment with one of our expert doctors for Juvederm VOLUX London treatments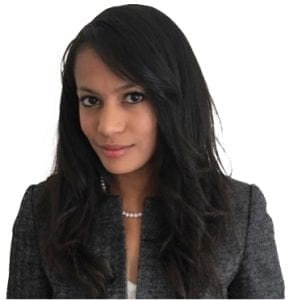 Dr. Ibrahim and her doctors have advanced skills, training and experience in non-surgical aesthetic treatments and are committed to achieving the best outcomes for their clients. As a result, they take great pride in the positive outcomes of the many satisfied visitors to City Skin Clinic.