Ok so controversial title aside, I'm excited as this is my first proper makeup review. I absolutely love makeup and whilst nothing replaces good skincare, makeup is super fun. I wear it as an armor but also form of expression in a field dominated by men and in favor of uniformity over individual expression. Makeup makes me feel in control of the version of myself I wish to present to the world. Which is why I chose Fenty Beauty for the first proper makeup review. If you've literally just arrived from outer space, Fenty Beauty was launched about 7 months ago by Rihanna. The main thing that's been driving the popularity of this brand, its outsold all of its competitors, is that it's incredibly inclusive. There are 40 shades of foundation and hence caters for a huge variety of skin tones across the spectrum. This is abundance in variety is also reflected in the other face products like the contour sticks and highlighters which again cater to a large number of skin tones. So, of course, it was a no-brainer when it came to deciding which brand to review first! This review and all our makeup reviews will always assess quality, ease of use, practicality, and cost-effectiveness for both day and/or nightwear for busy women.
"FENTY BEAUTY WAS CREATED FOR EVERYONE: FOR WOMEN OF ALL SHADES, PERSONALITIES, ATTITUDES, CULTURES, AND RACES. I WANTED EVERYONE TO FEEL INCLUDED. THAT'S THE REAL REASON I MADE THIS LINE." Rihanna, FentyBeauty.com
Products Available from Fenty Beauty
This is predominantly a face makeup line although they've recently launched a body luminizor called "body lava". Face wise, the most talked about product is the PRO FILT'R foundation (£26) which is billed as a soft matte long-wear foundation that comes in 40 different shades. This is a medium coverage product which can be built up to full coverage if you want and it's a matte oil-free solution. There's also the PRO FILT'R Instant Retouch Primer (£24) which is supposed to be pore diffusing and make the foundation last longer. The MATCH STIX (£21 each or £46 for a trio) is the second most talked about product and these are actually a delight to behold. They're color sticks which come in a variety of shades and finishes that can be used to conceal, contour and highlight. These sticks have also gained attention because they're hexagonally shaped and magnetic, hence they stick together in a cute honeycombed structure and are thus easy to transport in your luggage or handbag. Last but not least are KILLAWATT (£26), INVISIMATT (£13-24), MATTEMOISELLE (£16), and GLOSSBOMB (£16). The first is a cream powder highlighter that ranges from a subtle glow to the intense strobe effect. INVISIMATT is a range of blotting products whilst MATTEMOISSELLE and GLOSSBOMB are a lipstick and lip gloss respectively. There are also a number of makeup tools and brushes (£13-26 each). The brand focuses on high-end but affordable products.
Fenty Beauty Makeup Tutorial For Busy Women
My big thing is glowing neutral no-makeup makeup so I'm only going to review the PRO FILT'R foundation and MATCH STIX. I love the idea of the KILLAWATT highlighters but that is not a look I can personally pull off on a day to basis and lipstick wise, I can't cheat on Charlotte Tilbury just yet (no other formulation comes close right now). I have plenty of makeup tools and never use blotting paper (probably should but ain't nobody got time for this)…
My go-to look these days is usually a Charlotte Tilbury Light wonder Foundation (Shade 8), Bobbi Brown Instant Concealer, Benefit Hoola bronzer (for bronzing and contouring), Revlon powder blush and Anastasia Beverley Hills Sun dipped glow kit. I finish off with Charlotte Tilbury Dolce Vita or L'Oreal nude eyeshadow palette, Urban Decay eyeliner, Benefit Boing mascara and Charlotte Tilbury then Boy Brow from Glossier for eyebrows.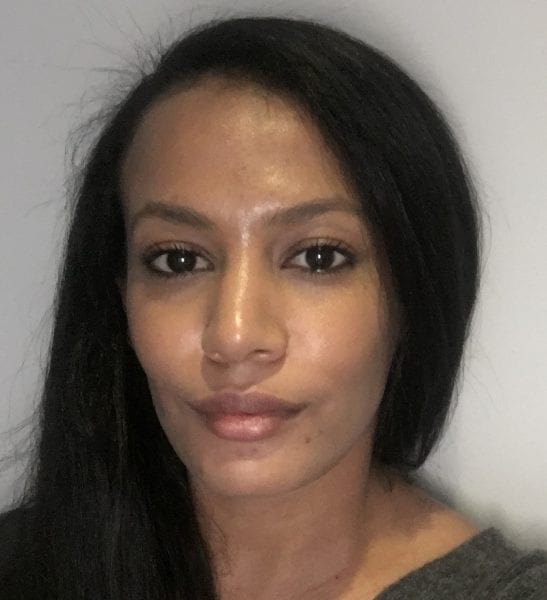 For Fenty beauty, I was matched at Sephora in New York for the foundation. I used my neck as its a bit darker thanmy face. The super friendly MUA swatched three colors on my neck and I couldn't see one of them after a minute hence we went with that one (shade 300). It's really worth noting that this foundation oxidizes a bit and the color gets darker and more natural so it's worth waiting after applying it for a few minutes to see whether its a match or not. Next, up, I swatched the MATCH STIX and although I was convinced I would go with the tan set (tan 300) looking at the website, in the store the medium option (medium 200) looked more natural (a bit lighter and less intense) so I bought that set.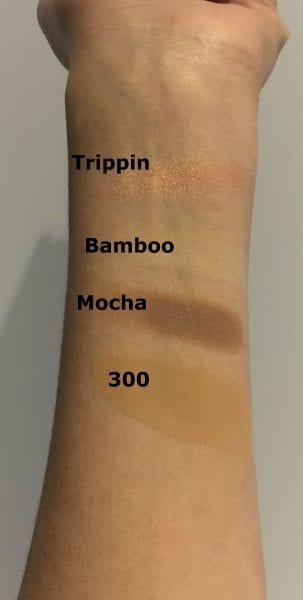 As usual, I cleansed all my makeup and prepped with a good toner then moisturizer which contains SPF. I don't believe in primers anymore as a good moisturizer should be enough to rime the skin. Now, I usually love a dewy look on my skin, so was a little nervous about using a matte foundation. So, I was even more generous with the moisturizer. I applied the foundation with a full coverage brush. After a minute or two, it was pretty indistinguishable from my skin tone. Although I applied a single layer it was pretty great coverage but still looked natural which I like. It covered up quite a few blemishes and evened out my complexion. Next up, I applied my usual Bobbi brown under eye concealer which blended in quite nicely. Using the Mocha stick, I did a very light bit of contouring around my cheekbones and edges of the face which just warmed it up and defined my face a little more. Using the lightest stick (Bamboo), I applied it to the under eye area, inner corners of the eye, bridge of nose and forehead to highlight and conceal. I then dabbed a bit of the shimmery apricot colored stick (Trippin) to the apples of my cheeks, eyelids, and lips then blended them. I finished the eyes with mascara and eyeliner and the lips with a clear lip balm. The best thing about this makeup is it lasted all day and well into the evening. At night I just reapplied the color sticks, refreshed my eye makeup (used the Charlotte Tilbury Dolce Vita) and added a lipstick (Bond Girl by Charlotte Tilbury).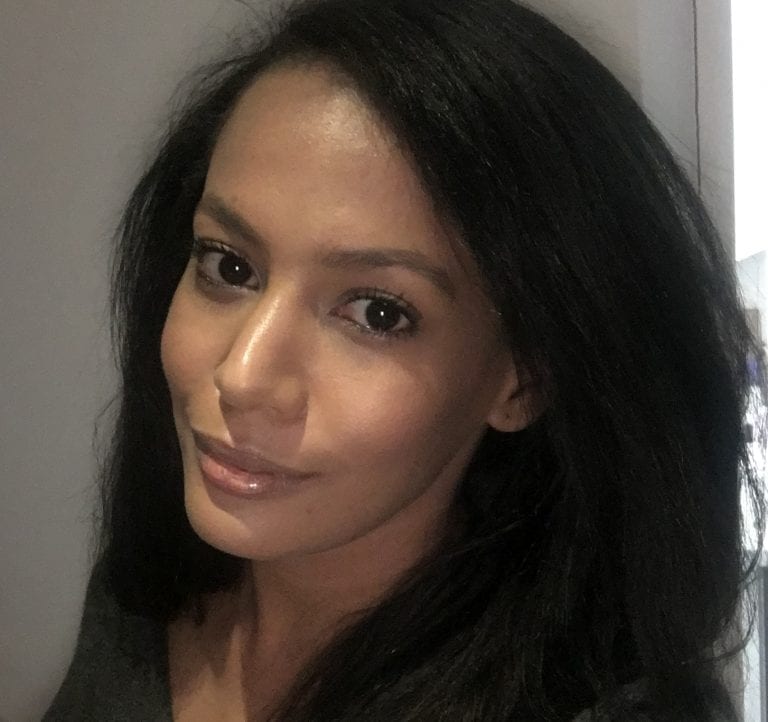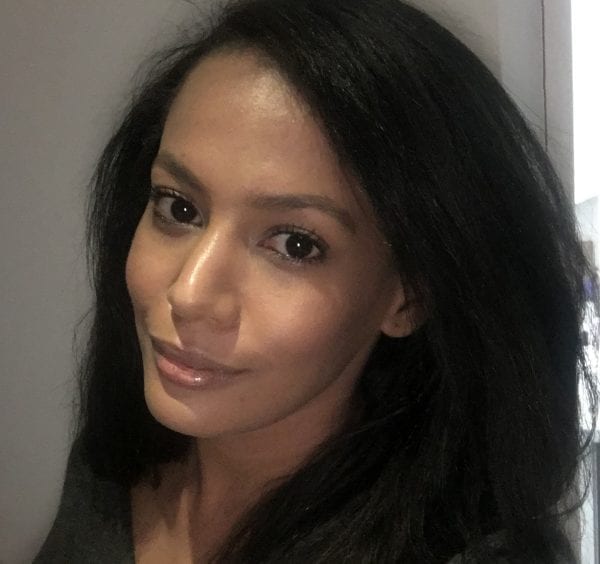 Overall Review of Fenty Beauty
Looking at the photos, I'm actually really pleased with this makeup line. Price-wise, its reasonable for the quality and amount of product you get. Whilst the more luxe products like the KILLAWATT highlighters might not appeal to anyone wanting more understated makeup, the foundation and skin sticks definitely do that. What surprised me is that despite the foundation is matte, you can definitely still get a dewy look to your skin which is where I always want to be. I may go back and try the lipsticks out of pure curiosity (sorry Charlotte) and just for the fun maybe add a KILLAWATT highlighter (probably in Mean Money/Hu$tla Baby) for when I'm feeling like upping my diva game. All in all, love this product and as someone growing up who had to put up with extremely limited makeup shades, it means everything that brands like Fenty Beauty and Huda Beauty which are headed by women of color and have made incredible products for all women.
That's it for now. I hope you enjoyed my first ever makeup review. Let me know what you think below and what your thoughts are on Fenty Beauty. Also if you have any brands you recommend I review, let me know!!!