Hand Rejuvenation Treatment in London
Our expert doctors use premium hand dermal fillers to smooth away wrinkles. In addition, we also restore hydration and lost volume in your hands. As a result, this treatment will give you instantly smoother, firmer and fresher looking skin on your hands.
As we age, our hands appear thinner, less plump and may even show signs of sun damage. At City Skin Clinic we shared our insight through our hand dermal filler treatments. We wrote this guide based on our years of experience of delivering this service in London. Our signature hand dermal fillers treatment uses Radiesse hand filler. This will instantly rehydrate and rejuvenate your hands.
Non surgical hand fillers London treatments
Hand dermal fillers have been increasingly becoming popular. This is due to their ability to rehydrate, increase volume and smooth wrinkles. As such, your hands will appear plumper, firmer and smoother. They are a great choice if you want to revive and rejuvenate your hands. In particular, if there is a difference between them and your face.
Are Hand Fillers Right For Me?
The hand filler treatment is best for those who have:
thin skin on the back of the hands
"veiny" looking hands
volume loss to the back of the hands
wrinkles and lines
Unfortunately, we are not taking new patients for injectable treatments including hand dermal fillers in our London clinic. We are however welcoming new and existing patients to our online skincare clinic.
Alternatives to Hand Fillers
If you're worried or not keen on injectables, there are some non invasive alternatives to hand dermal fillers. From a professional skin treatment perspective, chemical peels can help smooth hands and fade age spots. Microneedling and laser can help stimulate collagen production to plump up and thicken the skin on your hand. Additionally, prescription retinoids like Tretinoin can help significantly improve ageing hands. Tretinoin fades age spots and boosts collagen and elastin production by your skin. When used regularly for a long period, Tretinoin can rejuvenate your hands and compliment or provide an alternative to hand fillers.
Do you want anti-wrinkle treatments that work? Check out our virtual clinic for prescription-strength anti-ageing treatments like Tretinoin. Our doctors will create a personalised skincare protocol just for you using effective products that will address your concerns. Book an appointment with one of our expert doctors for personalised skincare today.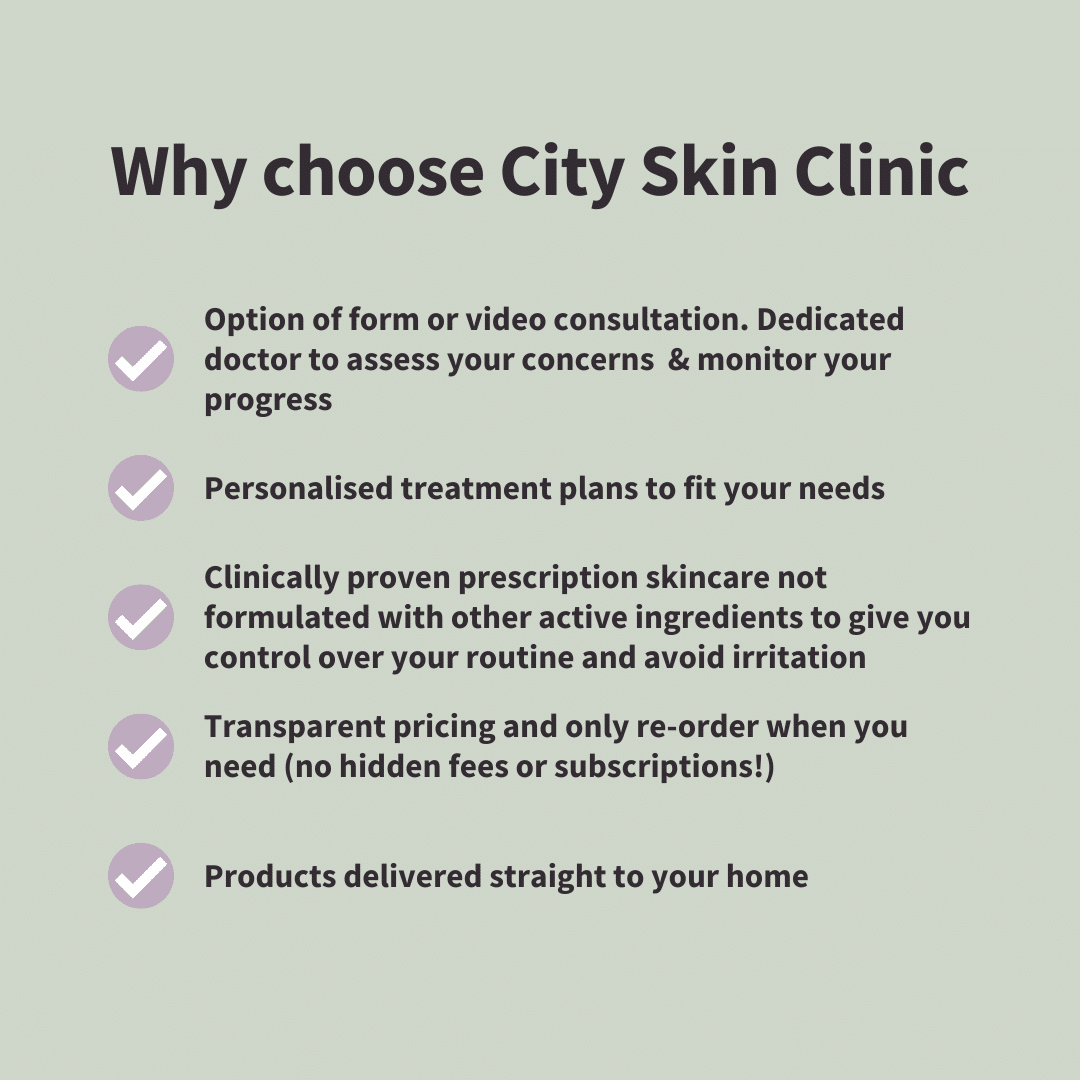 Frequently asked questions
Firstly your doctor will record your medical history and discuss areas of concern and potential treatment options that would be appropriate for you. Then she will design a personalised facial rejuvenation plan tailored to your needs. Since our appointment times are generous, you can be sure that you will receive the detailed advice on the most suitable treatment options for you. It is possible to have the treatment on the same day as the consultation or to book another appointment. If you would like to proceed with the treatment, we will obtain your consent for the procedure and take pre-procedure photographs .
If you would like to proceed with the treatment, the doctor will apply numbing cream or a numbing injection to ensure that you are comfortable during the procedure. When you are comfortable, your doctor will administer the Radiesse filler with a very fine needle.
Although it varies between patients, it is normal to have swelling around the treated area particularly after dermal fillers. This swelling usually lasts for around a week (sometimes longer). As a result, we offer a free follow-up consultation within the first 4 weeks following your treatment. Additionally, we are happy to answer questions at any time by phone, e-mail or virtual consultation.
Please visit our specific treatment pages for detailed information about the treatments, products we use and fees. We also have a number of blog posts relating to beauty and our skin concerns pages will help you navigate which treatments are effective for certain aesthetic problems. You can also email us (info@cityskinclinic.com) for further information.
Please note that you are paying for the treatment only and no guarantee is made of any outcome. Refunds cannot be given under any circumstances, as the product has been used and the service has been delivered.
City Skin Clinic is a rare find in the non-surgical cosmetic treatment world. The clinic has a principled and meaningful vision and approach. Its doctors and staff are extremely friendly, passionate and conscientious – I felt really well advised and I could trust in their expertise and that they were looking after my best interests. The quality of service is exceptional and the customer care goes beyond the treatment in a holistic and tailored way that feels very human. I would definitely recommend it, especially if it's your first time delving into this world.
NORA
Overall, I have had an amazing experience with this clinic. I was given honest advice and there was a follow up appointment in which they ensured I had gotten the desired results.
SYNTYCHE
Highly recommended! Always had a great treatment and the best advices.
DARIO
I've been going to see Amel for about a year now and am very happy with the results. The service she provides is very personalised and has made a real difference to how my skin looks and feels. I would definitely recommend City Skin Clinic even if you have tried other, similar services.
RACHEL
Amazing result! Very natural. Will definitely return soon! Thank you!
IRINA
Doctor Amel is highly recommended she patient and very welcoming . She made me feel comfortable from the beginning and has such a sweet spirit. I trust her for any future procedures 😄🙌
SUMAYA
Can not recommend this place anymore. All the staff are super lovely, doctors lovely, has great chat and I'm so pleased with my results!
STEFANO
I visited the City Skin Clinic recently and can honestly say that the service is exceptional. I have visited many clinics around London and have not found one that makes me feel comfortable, until I visited the City Skin Clinic. I was greeted by a wonderful receptionist who made me feel at ease. The hygiene is of a high standard, with safety measures taken into careful consideration. I was given gloves, shoe covers, hand sanitizer etc. The doctors conduct treatments with you in mind, they are very careful, skilled and the results look natural making a world of difference. I would highly recommend this clinic particularly as it caters for all skin tones, no one is left out, which is quite rare for aesthetic clinics.
MEL
Such a professional experience, with amazing results that I couldn't have even imagined.
TOMMY
My experience with City Skin Clinic has been superb. I can always count on receiving honest advice and the client service is outstanding. I have gotten a couple of treatments there and I have been beyond satisfied each time. Can't wait to be back 😉 I cannot recommend them more. Keep up with the amazing work!
JUDITHA
Excellent results, I would highly recommend - Amel is really lovely and welcoming, she spends time making you feel comfortable and is honest about treatments and results.
KAT
Amel is a superstar. You can trust her entirely and know that she will not let you walk away disappointed. Highly recommend City Clinic.
ASHIA
Fabulous company and fabulous service!
YANA