Advanced Clinical Facials
Bespoke advanced Clinical Facials at City Skin Clinic in London
At City Skin Clinic we've developed our signature bespoke advanced clinical facial which is fully personalised to meet your skincare needs. As a result, our individualised approach allows us to design a facial which targets your specific concerns, renews the skin and produces an instantly healthy glowing complexion.
Who would benefit from this skin treatment?
Anyone looking to improve the appearance and boost the health of their skin would enjoy the effects of a bespoke advanced clinical facial. Hence we offer a detailed initial consultation to design a facial specifically for you. Due to this our Advanced Clinical Facials can be designed to target specific skin problems like acne, scarring, sun damage or ageing. Additionally, we also formulate our facials to improve texture, increase radiance and achieve younger looking skin.
What does an Advanced Clinical Facial involve?
Our advanced clinical facials start with a resurfacing glycolic chemical peel from Neostrata or glotherapeutics. This prepares your skin for delivery of a rich micronutrient cocktail specifically formulated for your skin's needs. Finally, we complete the facial with an oxygenating mask to stimulate collagen production and blood flow to your face.
Do I have to use any specific skincare products?
You don't have to buy any specific products. Although if you would like us to, we can provide a complimentary skincare assessment and design a fuss-free beauty regime for you. In addition, if you want to potentiate and maintain the effects of the advanced clinical facial, we recommend you use specialised bioactive cosmeceutical products. 
Bespoke skin treatments offered by City Skin Clinic in London
We offer a range of bespoke skin treatments at our boutique clinics in London. First of all, our fully bespoke advanced clinical facials are a great way to boost the appearance and health of your skin without downtime. Furthermore, all our facials include the face and neck although we can also adapt these treatments for other parts of your body such as the back, legs or hands. Notably, we also provide personalised skin resurfacing chemical peels to regenerate skin. In addition, our collagen induction therapy combines derma roller microneedling and micromesotherapy to rejuvenate and refresh skin.
We also offer a number of skin enhancing and rejuvenating treatments including Botox anti-wrinkle injections, hyaluronic acid dermal fillers and lip enhancement. Also, don't forget to visit our blog for the latest skincare tips and advise. 
Book Your Advanced Clinical Facial Online
Let Our Expert Doctor Design & Perform Your Bespoke clinical Facial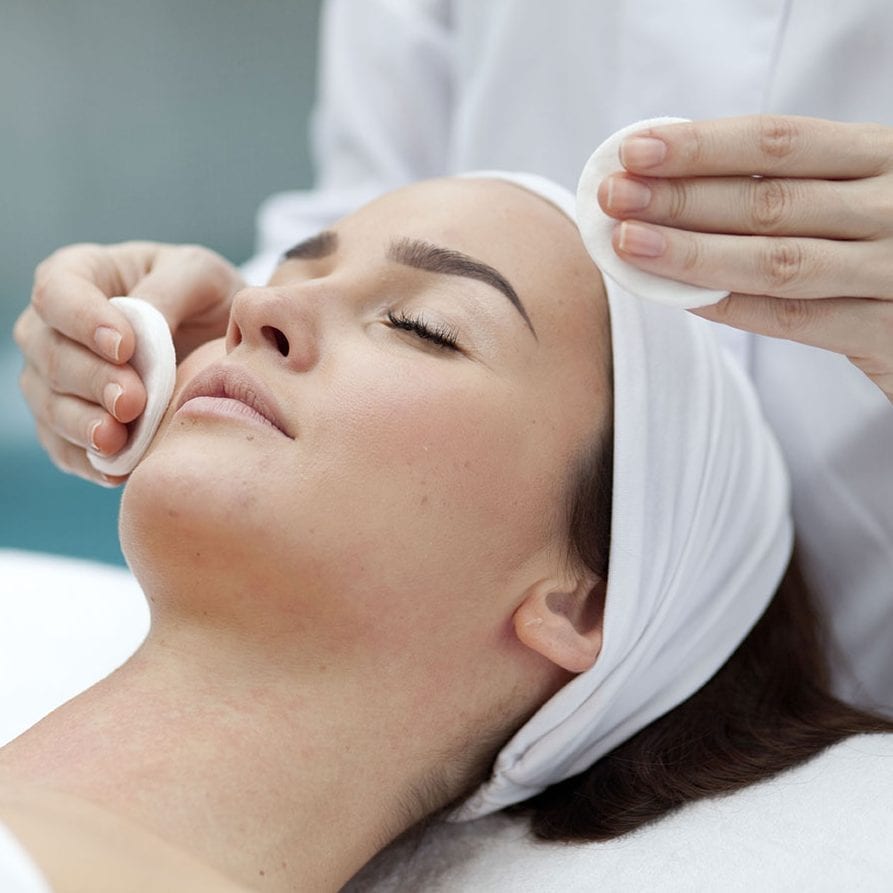 Consultation
£30
The consultation fee is taken off the cost of treatment.
Advanced clinical facial ("face and neck" or "both hands")
£150
The advanced facial is tailored to your specific skin assessment. It includes a resurfacing superficial chemical peel as well as a cocktail or bioactive serums and mask to smooth, brighten and hydrate your skin.
Advanced clinical facial ("Back Facial" or "Legs Facial")
£250
This advanced "non face facial" is great for scarring and ongoing spots/inflammation from back acne or for smoothing, brightening and hydrating legs.
Schedule Your Bespoke Treatment Online
Book An Appointment With An Expert Doctor For An Advanced Clinical Facials
Dr Ibrahim is very professional and great at what she does. Within 5 minutes of speaking with her I felt confident in her as I could see she knew what she was doing. I would definately recommend this doctor. FIVE STARS
I was very satisfied with the end results. Dr Ibrahim is very professional and her work is outstanding. I highly recommend dr Ibrahim.