Belkyra Fat Dissolving Injections for Double Chin Reduction in London
PLEASE NOTE BELKYRA IS NOT YET AVAILABLE IN THE UK
Belkyra Injections for  Double Chin Treatment at City Skin Clinic
Belkyra, known as Kybella in the US, is a fat dissolving injection that has been designed by Allergan (the makers of Botox and Juvederm) and which has been FDA-approved for double chin reduction. Belkyra injections work by destroying fat cells and hence reducing the appearance of submental fullness (fat under the chin). Double chin reduction has traditionally been limited to invasive surgical procedures such as liposuction. Belkyra offers a non-invasive injectable alternative and was shown to give a meaningful reduction of fat even after 2 years in 90% of patients based on trials across Europe and the United States.
What to expect from Belkyra double chin treatments at City Skin Clinic:
Fully bespoke treatments performed by an experienced aesthetic doctor
Dedicated aftercare and free follow-up
Since the beginning, we have gained a reputation for excellence and safety in London. All of our expert doctors are firmly focused on delivering a fully bespoke treatment tailored to your goals and lifestyle.
What is BELKYRA and how does it work?
BELKYRA contains deoxycholic acid which is a synthetic version of a naturally occurring molecule in the body that normally helps in the breakdown and absorption of dietary fat. When BELKYRA is injected into submental fat beneath the chin, it destroys the fat cells there. These cells are then no longer able to store fat and hence the end result is a noticeable reduction in the appearance of a double chin and improved profile. BELKYRA is best suited for those with mild to moderate amounts of fat beneath the chin although it has been approved by the FDA for use even in severe cases.
What does BELKYRA treatment involve?
Our doctors start by taking a detailed history and examination to design a treatment plan that is entirely personalised to your needs. After numbing your skin, the treatment will involve a series of injection (up to 50) into the fat underneath the chin. This takes 20-30 minutes. Whilst there is no downtime to BELKYRA injections as occurs with surgery, there is usually swelling after the procedure. For best results, you may need a course of BELKYRA treatments with up to 6 sessions (at least 4 weeks apart).
When will I see results after BELKYRA injections and how long do they last?
Most people will see noticeable results after 2-4 BELKYRA (KYBELLA) treatments although up to 6 treatments may be needed (at least 4 weeks between each treatment). Since Kybella destroys the fat cells, there should not be any need for further treatment once you have completed a course.
When will Belkyra injections be available at City Skin Clinic?
Belkyra has already been licensed and used in the US (as Kybella) for a few years and has been making its way around the world (it's available in Australia and Canada) and has received approval in Europe.
*Belkyra is not available in the UK yet and we don't know yet when it will be licensed or how much it will cost. Please use the form below to register your interest in Belkyra and we will notify you as soon as we know when it is available as well as treatment fees!*
Register your interest by signing up to the BELKYRA waitlist today
Bespoke BELKYRA injections for chin reduction in London

The quality of service is exceptional and the customer care goes beyond the treatment in a holistic and tailored way that feels very human. I would definitely recommend it, especially if it's your first time delving into this world.
The clinic being right in the city I expected to be rushed and for the experience to be quite anonymous but the opposite was the case! Really personal service, follow up care and great results! Would definitely recommend and will be coming back for sure!
I was completely pain free and chatting throughout and couldn't have asked for a more pleasant experience. I'll certainly be coming back and I've recommended to my friends 🙂 thanks so much guys!
I just wanted to say that it's the best filler I've ever had and I'm really pleased with the result now it's settled down it's fabulous. You took lots of time and looked at the shape and size of everything and I really appreciated that level of care and attention. Very happy customer, will be back in the new year, if not before!
Dr. Ibrahim established City Skin Clinic in 2015 in order to improve the quality and safety of aesthetic treatments in London. She has built a brand with a reputation for excellence and a high level of client satisfaction. Her team specialises in using injectable moisturisers to revive and regenerate the skin.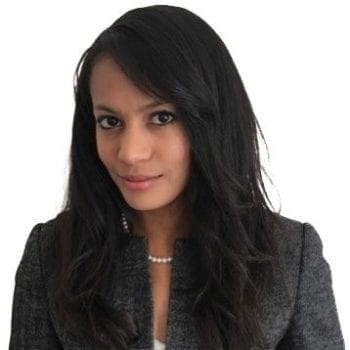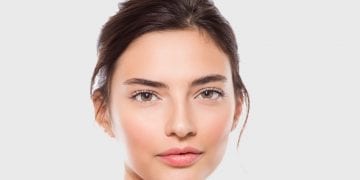 Non Surgical Rhinoplasty London For Nose Reshaping Nose Fillers Our doctors can instantly reshape your nose using premium nose fillers …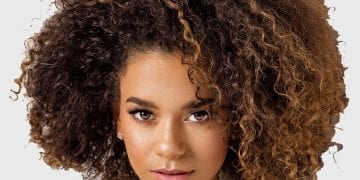 Profhilo Treatment London Our Profhilo treatment is a highly concentrated hyaluronic acid injectable moisturiser that gives a deep, radiant and …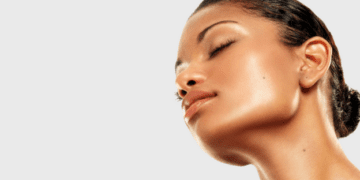 Non-Surgical Jawline Reshaping & Chin Enhancement in London Our non-surgical jawline reshaping and chin enhancement procedures slim …