Hyaluronic Acid Dermal Fillers
Hyaluronic Acid Dermal Fillers at City Skin Clinic
At City Skin Clinic, our expert doctor performs a detailed consultation which takes the whole face into account to plan your hyaluronic acid dermal fillers treatment. Hence, you can be confident of natural looking results completely personalised to your appearance, life-style and concerns.

What is Hyaluronic Acid?
Hyaluronic acid is a natural substance that is present in the human body. It is usually found in the highest concentrations in fluids in the eyes and joints. But, the hyaluronic acid that is used in dermal fillers is synthetised under sterile conditions in a laboratory.
How Do We Use Hyaluronic Acid?
In general medicine, hyaluronic acid helps treat various joint disorders and is injected into the eye during surgery procedures to help replace the eye's natural fluids. In recent years, however, hyaluronic acid's contribution to skin rejuvenation has been better understood. Hence, it has become a reliable dermal filler for skin.
Over the years, our skin loses moisture and volume, thus, it becomes drier and thinner. So, we use hyaluronic acid in the form of clear gel fillers to help restore volume to your face, smooth lines and wrinkles or give your lips a fuller form. Specifically, we utilise Juvéderm® hyaluronic acid dermal fillers for most of our treatment. As a result, our injections create a plump and more youthful appearance to the face. Similarly, we also use the volumising effect of Juvederm hyaluronic acid fillers to sculpt the cheeks, chin and nose.
In addition, one of our most popular treatments is Juvederm lip fillers. Through these injections, we can improve the overall shape and volume of the lips and correct any asymmetry or recession.

What are the Side Effects of Hyaluronic Acid?
Hyaluronic acid is safe when applied to the skin or given through injections. It rarely causes allergic reactions. Of course, it is still possible that you will experience injection-related effects, such as slight pain, itching or swelling, after the treatment. These effects only last a few hours or days, depending on the patient and their condition. As part of a detailed consultation, we will explain the benefits and any potential or theoretical side effects or complications related to any of our procedures.
At City Skin Clinic, we provide free follow up and dedicated aftercare. This is why we have a very high satisfaction rate and reputation for delivering safe and effective high-quality expert care. Best of all, our results are instantly visible and normally last up to 4 to 6 months.
If you want to learn more about our hyaluronic acid filler injections in London, explore our website and when you're ready book your bespoke consultation online today.
Consultation
£30
We will design a safe, appropriate and fully tailored treatment plan for you. The fee is deducted from the cost of treatment undertaken on the same day.
Facial rejuvenation with 1ml Juvederm Advanced Vycross range (VOLUMA/VOLABELLA/VOLIFT)
£450
Each additional 1ml administered at the same appointment will be charged at £400.
Wrinkle Dermal Filler with 1ml Juvederm Ultra
£350
Dermal fillers for the treatment of wrinkles and deep folds such as marionette lines, moderate nose to mouth (nasolabial) lines, brow lift and deep frown lines. Each additional 1ml administered at the same appointment will be charged at £300.
Lip enhancement with 1ml Juvederm Ultra filler
£350
1ml is usually enough to achieve a subtle natural looking result.
Cheek or chin enhancement with 1ml Juvederm Ultra filler
£350
Sculpt, contour and define the cheeks or chin. Each additional 1ml administered at the same appointment will be charged at £300.
Non-surgical Rhinoplasty
From £450
This is a highly bespoke treatment. Our expert doctor will design a correction to suit your requirements and overall face shape. Prices are dependent on the type of filler and amount required.
Book Your Hyaluronic Acid Dermal Fillers Treatment Online
Fully tailored treatments

This was my first ever lip enhancement procedure done with Dr. Ibrahim, I am completely ecstatic with the results and already have recommend her services to all my friends. She has a way to make you feel at ease! And I think the fact she administered local anaesthetic so it's was 100% PAIN FREE was a definite plus for me.
I can honestly say Dr. Ibrahim put me at ease and assured me after a long chat that she would give me the result I wanted to achieve. She listens and each step of the way ensures your happy with amount of filler in specific areas. I was given aftercare products and follow up appointment if necessary all included in the price! I ABSOLUTELY love the result just what I wanted.
Dr. Ibrahim and her doctors have advanced skills, training and experience in dermal fillers procedures and are committed to achieving the best outcomes for their patients. As a result, they take great pride in the positive outcomes of the many satisfied visitors to City Skin Clinic.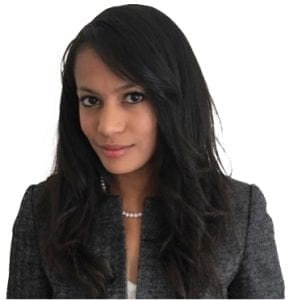 Book Your Hyaluronic Acid Dermal Fillers Treatment Online
Fully tailored treatments by expert aesthetic doctors in London