Hyaluronic Acid Dermal Fillers Treatments in London
Hyaluronic Acid Dermal Fillers Treatments at City Skin Clinic in London
We provide personalised hyaluronic acid dermal fillers treatments at our City of London Clinic. Our expert doctors use hyaluronic acid dermal fillers to smooth, lift, sculpt and rejuvenate the face. Dermal fillers treatments are a convenient and non-surgical solution if you want to refresh and enhance your appearance. Hyaluronic acid dermal fillers treatments are particularly effective if you would like to:
Define, sculpt and lift the face with cheek fillers
Improve shape and enhance lips with lip fillers
Revive and refresh tired-looking eyes with tear trough fillers
Smooth away wrinkles and deep folds with facial fillers
Our Clinic is renowned for high-quality, safe and expertly performed treatments which are effective yet natural-looking.

What Does Hyaluronic Acid Filler Treatment Involve?
Hyaluronic acid dermal fillers are sterile, colourless gels which are synthesised in the laboratory to rejuvenate the skin. Whilst there are a variety of dermal fillers available, we only use the top premium brands (visit our main hyaluronic acid dermal fillers page or products page for details) to ensure that we always deliver high-quality treatments.
After designing a bespoke treatment plan with you which includes fully explaining the procedure and fees, our doctor will numb your skin for your comfort. They will then use the most appropriate dermal filler for your treatment which she will inject with a needle, microcannula or both depending on the treatment required.
Following the treatment, our doctor will apply a healing balm to the skin so you can enjoy your results immediately! The doctor will then answer any questions you may have, provide you with written instructions and arrange a follow-up consultation for you.
When Will I see Results & How Long Does the Treatment Last?
You will be able to see the results immediately although there may be some swelling or slight bruising. Once the injection site and filler settle after a few days, you will be able to appreciate the final outcome. The results last for up to 6 months on average though this differs from person to person.
If you would like to have dermal fillers treatments at City Skin Clinic, book your bespoke consultation online today.

Cheek Fillers in London Restore cheek volume and improve …

Tear Trough Fillers Treatment in LondonExpert tear trough …
Book Your Hyaluronic Acid Dermal Fillers Treatment Online
Bespoke expert treatments tailored to your individual face
Consultation
£30
We will design a safe, appropriate and fully tailored treatment plan for you. The fee is deducted from the cost of treatment undertaken on the same day.
Anti-wrinkle smoothing with 1ml of Hyaluronic acid wrinkle dermal fillers
£350
Dermal fillers for the treatment of wrinkles and deep folds such as marionette lines, moderate nose to mouth (nasolabial) lines, brow lift and deep frown lines. Each additional 1 ml administered at the same appointment will be charged at £300.
Lip enhancement with Hyaluronic acid dermal lip filler
£350
We offer lip enhancement with 1ml of dermal filler to achieve definition, shaping and increased volume for a subtle natural looking result for £350. If you are only looking for a touch-up, a small correction such as for asymmetry or reshaping without enhancement then we also offer enhancement with 0.55ml of lip filler for £250.
Cheek or chin enhancement with 1ml of hyaluronic acid dermal filler
£350
Sculpt, contour and define the cheeks or chin. Cheek fillers also lift the mid and lower face as well as smooth nose to mouth and marionette lines. Each additional 1ml administered at the same appointment will be charged at £300.
Treatment With 1ml Advanced Hyaluronic Acid Fillers
£450
These specialist hyaluronic acid dermal fillers increase volume and lift whilst lasting for up to 12 months. Each additional 1ml administered at the same appointment will be charged at £400. Visit our fees page for information about the brands of dermal fillers we use.
This was my first ever lip enhancement procedure done with Dr. Ibrahim, I am completely ecstatic with the results and already have recommend her services to all my friends. She has a way to make you feel at ease! And I think the fact she administered local anaesthetic so it's was 100% PAIN FREE was a definite plus for me.
I can honestly say Dr. Ibrahim put me at ease and assured me after a long chat that she would give me the result I wanted to achieve. She listens and each step of the way ensures your happy with amount of filler in specific areas. I was given aftercare products and follow up appointment if necessary all included in the price! I ABSOLUTELY love the result just what I wanted.
Dr. Ibrahim and her doctors have advanced skills, training and experience in dermal fillers procedures and are committed to achieving the best outcomes for their patients. As a result, they take great pride in the positive outcomes of the many satisfied visitors to City Skin Clinic.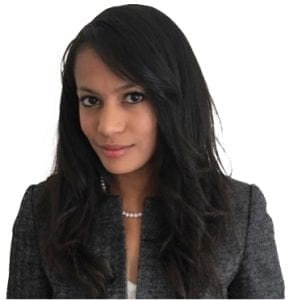 Book Your Hyaluronic Acid Dermal Fillers Treatments Online
Fully tailored treatments by expert aesthetic doctors in London